Spotlight of the Month – @kittmedical
Kitt Medical is a company that supplies Auto Injectors to schools and academies around the country. It is just like defibrillator but for allergies! Having allergies himself Zak has an amazing story on why he started Kitt Medical.⁠
What inspired you to create your business 'Kitt Medical'?
I've lived with severe allergies for as long as I can remember and have always found it to be a burden. Whether it's not knowing where/what I can eat, being scared I could have an allergic reaction, or just always having to carry two adrenaline pens on me at all times, it unfortunately creates a daily inconvenience – one which I wanted to try and solve. I studied Industrial Design at Loughborough University and came up with the idea to create something 'like a defibrillator, but for allergies' for my final year major project. The core concept involved a secure medical kit that could store a spare set of adrenaline pens in public places for use in emergencies. Fast forward 2.5 years and we've just launched in schools across the UK, all thanks to the support of my amazing team, advisors & investors, and of course – the allergy community!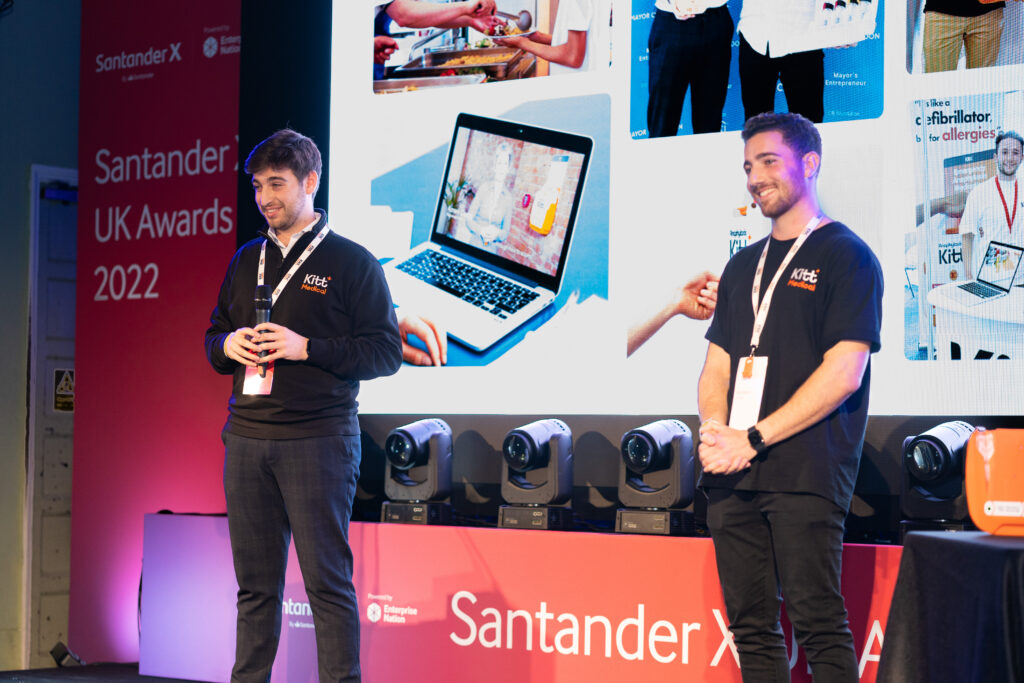 ⁠Do you have allergies yourself? If so, what allergies do you have?
I'm allergic to tree nuts, peanuts, chickpeas, peas and lentils.
Tell us a little bit about 'Kitt Medical', what does your product do?
Our 'Anaphylaxis Kitts' are just like a defibrillator, but for allergies. We provide them on an yearly subscription service, alongside a dependable supply of adrenaline pens, online management software, and our CPD accredited training course. It's a convenient all-in-one solution that we've created to be the new standard for allergy care.

What is your favourite holiday destination that you have travelled to that has catered to your allergies the best?
I recently went to Tulum in Mexico with my family and found it to be very easy going for my allergies. In Mexican food they rarely use any nuts (it's a lot of incredible tacos and burritos) and so I found it really simple to navigate. Also most people there spoke some decent enough level of English which was helpful as I like to make sure the chef is aware of my allergies everywhere I eat/drink.
Where do you see Kitt Medical in 5 years' time? What are your goals for the brand?
Right now we're focused on launching our Anaphylaxis Kitts in schools across the UK, but our goal is to be every defibrillator's next-door-neighbour. That being said, in 5 years time we will not only launched into a large part of the schools market, but also have entered into other markets such as offices and maybe even hospitality venues (e.g. restaurants/hotels/cinemas). A big goal of ours is to launch in the USA – but for that one we'll have to wait and see!
What do you find most challenging in your everyday life living with allergies and do you have any top tips for anyone struggling with living with allergies?
I used to find it very hard to take two adrenaline pens (and an inhaler and antihistamine tablets) with me wherever I go, especially when I was at university. Nowadays it's still inconvenient but I've made it easier by buying jackets with suitable pockets to fit the medication or having a bag on me! Other than that, I used to never tell places I went to eat about my allergies – now I've gotten into the habit and it's instinct to say it either just before or just after I place my order. Generally speaking, the most difficult thing (besides anxiety) is probably going out with friends/on dates and having to make sure that where we're going is a safe & suitable place for me to eat. I just always make sure that whoever I'm with knows about my allergies in a very straightforward way!