Happy New Year! Looking back at 2021
This year has been challenging for many of us both in life and in business. Battling the issues that Brexit and Covid19 combined has thrown up for businesses, I'm happy to say we have survived and indeed thrived at Creative Nature.
My one take away from 2021 is one of gratitude.
My ten positives in 2021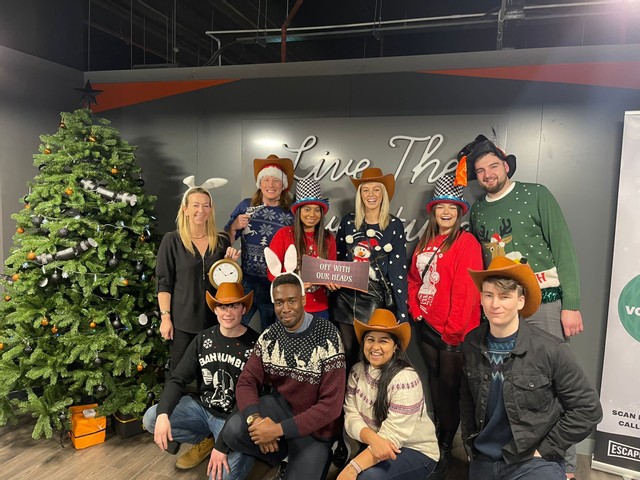 1. We had to make several changes during the year, particularly in terms of our European clients, mainly because we were being hit by items not being collected (thanks to non-EU taxes) which meant it was not practical for us to sell online in Europe any more. We have focussed on non-EU markets and we have begun to sell in the USA.
2. During a year when many businesses were making losses, although sad for those businesses, I'm proud to say, we managed a rise in sales. This meant we were able to retain our staff, indeed to recruit new staff members and continue to grow the business.
3. In August the business was nine years old! Considering that about 20% of business start-ups fail in the first year, and half fail within five years, I can't believe we reached nine years.
4. When we came out of the last lockdown, I challenged my staff members to live a day in the life of someone like me – someone with an allergy. It was an extremely useful exercise because, even though they work with me, they hadn't fully understood how difficult it can be living day to day, ensuring you stay safe when eating.
5. I have supported the campaign for Natasha's Law, and was pleased to see it come into effect in October. Now all pre-packed fresh food for direct sale has to have a full ingredient list, and clear allergen labelling. This is a step forward, although, it still leaves the anaphylaxis sufferer to take the responsibility to check labelling and then trust it. More needs to be done. My campaigning will not stop on this serious issue.
6. During year I've been very excited to see our products launched into a variety of places, including our Gnawbles Share Bags in Morrisons supermarkets, our Bursting Berry Blend Bar on Virgin Atlantic flights, and our Christmas Bundle, was also included in The Independent's '9 best vegan Christmas Hampers for plant-based gifts'.
7. I've also won some awards this year too. I was named Entrepreneurial Business woman of the year in the Great British Businesswoman Awards, I won an award in the International category of the Woman Who Awards, and was shortlisted for the IoD London Awards in the SME Category. In the Surrey Business Awards I was named Business Person of the Year and Creative Nature was International Business of the Year. I'm feeling very grateful and proud to be recognised in this way.
8. Also, I was a judge on the panel for the Free From Awards 2021.
9. I have continued my roles as Ambassador for the Anaphylaxis Campaign UK, and the UK Ambassador for the Teal App, along with supporting other campaigns that are working to make the lives of allergy sufferers safer.
10. On a personal note, my year has ended in the most amazing way, when I married my fiancé Matt, who is operations manager at Creative Nature and a company director. We had the most wonderful time…more on that in due course!
I hope your year has ended at happily as mine has, and I wish you a Happy New Year in 2022.