HOW TO PLAN FOOD AT AN ALLERGY FREE WEDDING
I'm so excited, as I'm on the countdown to the wedding of the year – my wedding to Matt!
I can't believe how long and complicated it can be trying to get things organised. Throw into the mix the fact that we are getting married abroad, in Antigua, during a pandemic – what can possibly go wrong?!!
The main issues with the pandemic are all about quarantine and the various rules and changes we've been seeing. Our guests will have the same issues too, when it comes to travel, including the restrictions of the country they are travelling from and returning to.
For some, it may be just too much, so we have had to accept there may be some compromises around who can and cannot attend our big day – however we both realise that can always be the case when you decide to tie the knot in another country.
So here are just some of the steps along the way in this wedding journey…
Dress fittings
Picking my wedding dress was one of the most exciting things I've ever done, but there were so many dresses, it was very hard to choose. I took some friends with me to help, but even with their support, it was hard making the decision about which one. I'm thrilled with my choice however making it was both terrifying and fun.
The next problem was wanting to tell everyone about my dress, but of course, I have to keep it secret, especially from Matt. And if that's not bad enough, I have to remain quiet at work too, as I work with so many friends! It's so hard not going into long descriptions about how gorgeous my dress is, and about the details for all of us in the office.
Keeping everyone else happy, alongside keeping us happy.
Keeping everyone else happy, alongside keeping ourselves happy can at times be quite tiring.
Occasionally, trying to keep both sets of parents, other family members, groomsmen and bridesmaids happy, can be a challenge. Not that they're difficult, but everyone who is close to you wants to add their piece of advice or tell you how your wedding day should be organised or reflect on their experiences. The weight of that can be overwhelming and at some point (or several points) you do have to take stock and remind yourself it's our wedding, our day and our choice.
A STENDO Party
We also had a STENDO party instead of separate Stag and Hen dos. Ever heard of that? It suits us perfectly.
What is a STENDO party?  Basically, it's a combined stag and hen do, so rather than Matt disappearing off for a night with the lads, or me going out with a group of my girlfriends, we can all go out together.
STENDO parties are becoming more popular, and some couples even have a STENDO and a stag and hen too! That's a bit over the top for us – however it's personal choice. Also let's face it, we all hope to do this only once, so it's not surprising that we want to make the most of it and do what suits the couple and their dynamic the most.
Because many couples spend time together before marriage than they did in the past, it means they often have a large number of mutual friends, which is where being able to celebrate with a large group means you don't have to leave people out. It's for this reason that we've opted for a STENDO. Matt & I have been together since we were teenagers so we are partners in business and life – we are best friends.
If, on the other hand you have a mixture of friends, including some who you haven't met yet, a STENDO is a great way for everyone to get to know each other before the big day.
Struggles – with allergy free weddings
A key thing was important to us, was to find a venue, where we knew they would be able to cater for us and all of our guests – and, of course, for me with my multiple and complex allergies. I certainly didn't go for the easy option by choosing to get married overseas.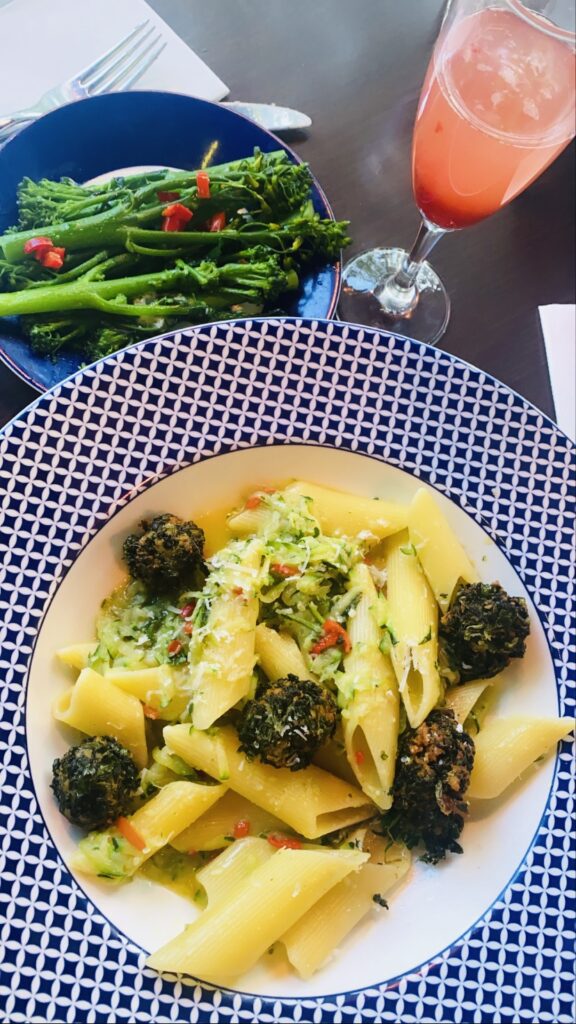 I knew from the outset that the conversation around allergies was vital – and having been to our venue in Antiqua before and found how understanding and customer-focussed they are, actually it wasn't a difficult decision for Matt & I to make.
If you are allergic, like me you need to have conversations about ingredients, making sure that any language barriers, local specialist dishes or local naming of foods don't cause any confusion. (You can always use the Teal app to support you with this)
Alongside all my special dietary requirements, we have other guests who have other special dietary requirements, such as vegans, other allergies, and possibly, due to cultural beliefs. This means our conversation with the venue around food has been drawn out and is covering various needs.
This is for us, the most important thing to get right for the wedding. It's vital that the venue for my wedding day completely understands what foods should not be anywhere near our celebration. The last thing I want to remember, is having an anaphylactic episode on my wedding day.
Questions that might be useful to ask venue staff to ascertain if they truly understand the issues involved and can cater for them include:
What are the processes for avoiding the risk of cross-contamination in the kitchen?
What communication processes are in place between the manager, chefs and service staff?
You are wanting them to talk about:
· Checking ingredients on deliveries to ensure they haven't changed since the previous order.
· Ensure they don't remove labels from products.
· They change gloves, wash hands and use separate utensils when switching between dishes.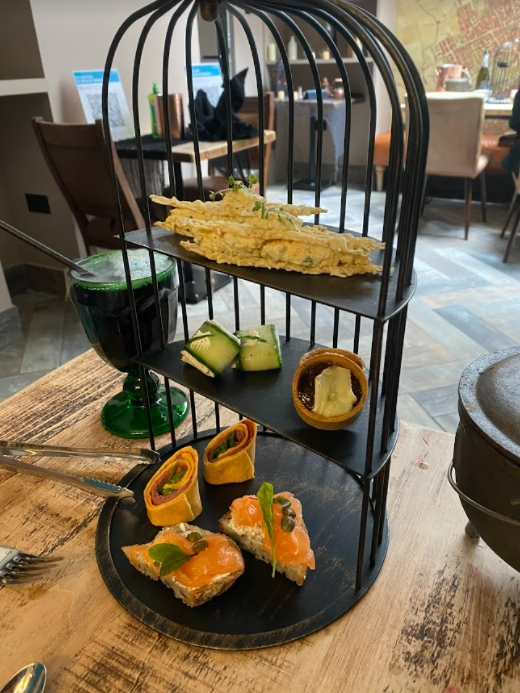 · They will be happy to change standard garnishes, or use allergen-based oils in place of their normal ones, when cooking.
· Talk about how all of their staff will be aware of the dangers of mistakenly serving someone the wrong food.
When thinking about food, it is much easier to go for a sit-down meal rather than buffet option. Straightaway, this removes many problems, because you can control the food on your plate.
Ensure certain foods are completely off the menu and make sure the venue fully understands the importance of even a miniscule amount being included, even down to canapés. This risk can also apply to drinks, particularly soft drinks. And make sure there is no cross contamination in the kitchen when the wedding food is prepared.
Also, don't forget to consider the snacks for the later in the evening, which are usually buffet style. If one or more of your guests has allergies, ensure the venue can serve the food in a way that provides those guests with a separate space for their food to be served from. And all the dishes are labelled, so they know exactly what they are eating.
My Matt:
Despite all of the potential problems, whatever they are, the most important thing is, I am marrying the love of my life.
Matt is very romantic and proposed to me at Harry Potter World, at Universal Studios in Florida. He arranged for us to be able to go in before the venue opened to the public, so we were alone. He got down on one knee and popped the question!
When we met, I was working as a check-out girl, and Matt was a trolley boy, then he went off to become a primary school teacher, and I initially went on to work in Beijing, in banking.
In 2012, when I took on Creative Nature and make it into the challenger snack brand it is today, Matt helped me out in the early days when it was just us. Later as the company grew he made the decision to leave teaching and joined the business. Today he is operations director and knows the business inside and out, just like me.
Matt has always supported me through ups and downs. He's always been comfortable with me being the 'boss' and has been by my side throughout. He's incredibly creative, has loads of brilliant ideas and is my 'foil' in many ways – he brings out the best in me.
Our relationship has grown throughout all of these changes, and I know it is strong, so I cannot tell you how excited I am and thrilled I will be to call him my husband.