Looking forward to International Women's Day 2022
I am thrilled that this year, the theme for International Women's Day is #BreakTheBias.
· It is all about a gender equal world.
· A world free of bias, stereotypes, and discrimination.
· A world that is diverse, equitable, and inclusive.
· A world where difference is valued and celebrated.
· Together we can forge women's equality to break the bias!
This is music to my ears, because, as a young women in business, in the food and drink sector and as a woman of mixed-race heritage, I have experienced so many examples of bias. In fact, I have an almost perfect storm of bias that I have to put up with and 'get over' from time to time.!
I have worked hard, gaining business qualifications, skills and experience, to get to the position I am in today – the CEO of a successful business that I am passionate about.
When I founded today's Creative Nature, at the age of 22, it was on its knees as a failing company and I re-shaped it and since then, with the support of my growing team, we have won many, many awards, and become one of the leading snack businesses, providing products and superfoods, all top 14 allergen-free, vegan friendly and delicious.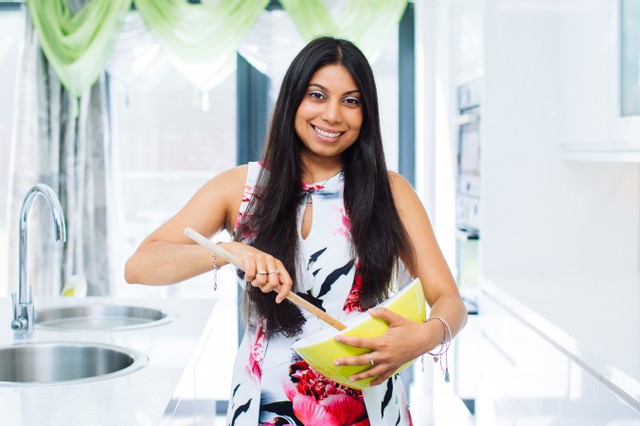 There have been many occasions where I have attended trade shows with my, now husband, Matt, where buyers from around the world have immediately perceived that he, the white male, is the owner of the company rather than me. He can be spoken to first, deferred to while I'm ignored. Matt always handles it really well and points out that I'm the CEO yet this instant assumption that the 'man' is the boss rankles with me even today.
There are many who obviously assume that a young, mixed-race woman couldn't possibly own and run such a successful business in this sector. It must be the man's job! He must be the decision maker. He must be the 'main man'. In fact that phrase almost says it all – one wouldn't tend to refer to the 'main woman'.
#blacklivesmatter, continues to campaign for black people to have equal rights and be treated with the same respect. Yet the bias is deeper and more ingrained than people realise. People like me don't 'pop' up as role models in every sector, in every industry or in every community. Why is that?
Did you know that today:
· Only one in 16 top management positions are held by an ethnic minority person.
· Two -thirds of FTSE 100 companies have all-white executive leaderships and just 3.5% of senior executives come from BAME background.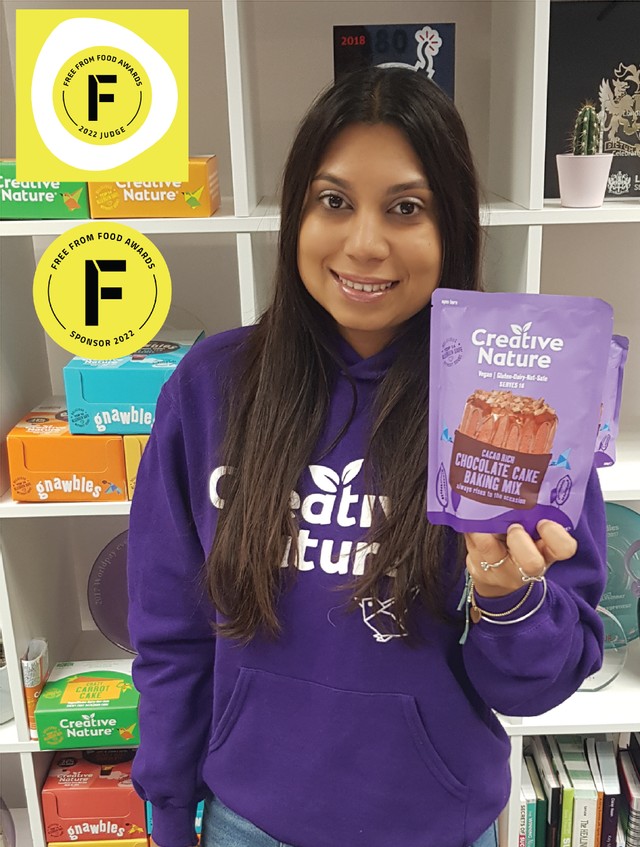 I'm continually having to fight outrageous, racist and misogynistic, sexist views even if they are often below the surface, under the radar, covert and not overt.
Trade shows are not the only time I've had assumptions made about me.
I have been told that if I were a man I'd be taken more seriously, when pitching for investment. I've been advised to let Matt, who is my operations director, take the lead as that will probably create a 'better outcome'.
I have been told I'm 'playing' at business, or I'm just a 'little girl' trying to run a business. I've been told 'off' because Matt joined the business and was not immediately made a director, though he was by my side. I've often wondered if the shoe was on the other foot – if Matt was the CEO and I was his operations manager, would anyone even notice that I was not a director? Yet because I was the boss, it was some how a 'thing'.
The truth was that Matt didn't feel the need to be a director for a long time, even though he's been with me throughout this last decade in business. Being a director was his choice and when he wanted it, I said yes because it was the right time for him – I always knew how integral he has been to the success of Creative Nature.
I once had to deal with racist comments from a very drunk person where I was giving a talk at a 'posh' event – he obviously thought he had the right to make such comments, and his intoxication gave him the freedom to do so, with no excuses!
In this case, his colleagues were utterly horrified and managed, with some difficulty, to get him out of the room. However there were consequences as the organisers banned him and his company from any future events. And rightly so. Consumption of alcohol does not make racism more acceptable.
None of these things have ever, or are going to stop me. I know that I have every right to be in my position. I've worked damn hard for it, sacrificed much for it, had sleepless nights over it, had many wonderful experiences and opportunities because of it and I'm going to be proud, always.
Having won awards for my hard work, having the acknowledgment by professional business bodies, I am now in a place where I can stand tall. It is not just me telling you how good I am, it's out there for all to see. You can do your own research and make up your own minds.
With my experience, I now mentor other young women coming into this world, to journey through this maze, where they have to prove themselves far more than any man, or if they are young women of colour, more than their white counterparts.
We all need to be active in bringing about change.
Let's #Breakthebias together!