Spotlight of the Month – @happycoeliac
I am super excited to announce that my April Spotlight of the month is Kathryn aka @happycoeliac on Instagram. I have asked her a few questions around being a coeliac.
1. What are you allergic/intolerant to?
I'm a coeliac, which is a lifelong autoimmune disease. It means I can't eat gluten (wheat, barley, spelt, oats and rye). I'm lucky that I can tolerate gluten free oats, but many coeliacs can't.
I'm also intolerant to dairy.
2. What is the biggest challenge being a coeliac?
The biggest challenge is definitely eating out. Cross contamination is always a concern.
When eating out you are putting your health and trust into the hands of wherever you are eating. One tiny crumb or drop of gluten, food fried in oil that has had gluten in it, utensils/cookware that has the tiniest trace of gluten, food that has been made in a factory that handles gluten and doesn't contain the crossed grain trademark can cause a gluten attack. This is more than a sore bloated tummy. Sadly it means gut damage and neuro symptoms for weeks.
3. Why did you set up your blog/Instagram page and this what do you hope to achieve from it?
I started in lockdown in 2020. My family and friends encouraged me start it, as they know how passionate I am about cooking food to help heal and nourish your health. My food style is elevated home cooking.
I have learnt first hand the power of nutrition and I wanted to showcase my recipes that are made from seasonal ingredients, that happen to be free from gluten, dairy and refined sugar.
My ultimate goal and dream is to publish my own cookbook.
4. What is your favourite piece of advice for people who are allergic/intolerant to gluten or dairy?
There is an incredibly friendly and supportive community of coeliacs and people with food allergies from across the world on Instagram. It's also a great place to get restaurant reviews, recipes and food inspiration.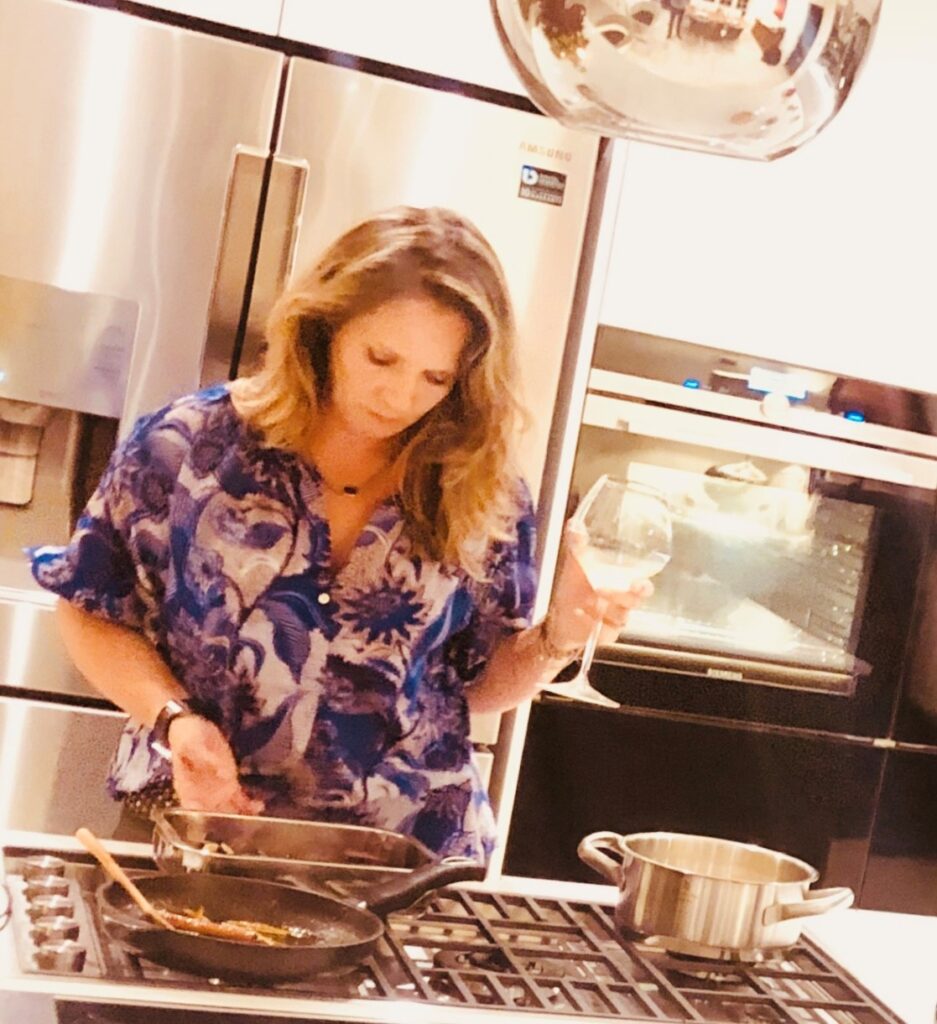 5. Where do you find it hardest to find gluten free products?
Places like service stations, festivals, airports, coffee shops are difficult. It's not possible to be spontaneous when eating out.
It can often feel very isolating with limited food choices from menus, constant questioning to double check that your food is safe. I always plan ahead…e.g. bring my own food and snacks or eat before I go out.
6. We are all people behind our allergies, what would you say is the one most interesting non allergy related face about you?
I'm a proud mum of 2 children who are growing up way too fast! I've been lucky to live abroad in Belgium and Singapore and have travelled lots. I adore learning about different food cultures.
Kathryn
Follow on Instagram – @happycoeilac
I want to say a massive thank you to Kathryn for sharing her story around being a coeliac. Also, thank you for always supporting me too.