Top 3 Favourite Memories with Gimli
Gimli recently celebrated his first birthday and I wanted to reflect on some of my favourite things about him!
I've found that having a dog is fantastic for my mental health and for team morale, when I take him into the office. Also, sometimes being an entrepreneur can feel like a lot of weight is on your shoulders and having a dog forces me to take a break, take Gimli for a walk, which helps to clear my head.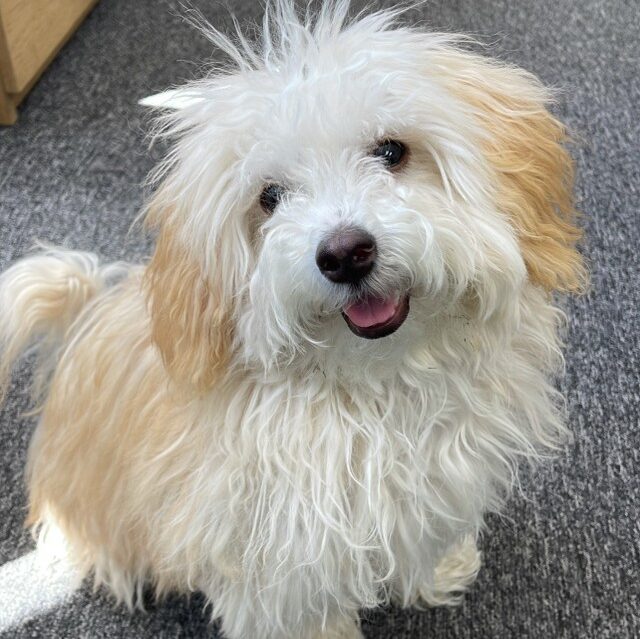 My 3 favourite memories with Gimli so far:
1. Seeing all of Gimli's first's have brought so much joy – even the first time he ate a carrot! Being able to train Gimli to sit and fetch for the first time felt like such an achievement in comparison to my day to day, which is heavily focused on growing the Creative Nature brand.
We had to take care when choosing the dog breed, due to my allergies, so it wasn't practical for us to get a dog from a rescue centre. We chose a maltipoo as it is the nearest to a hypoallergenic dog there is, because they don't shed. It was love at first sight when we saw him, and of course we called him Gimli after a Lord of the Rings character – a ginger dwarf, so it suited him as he is so tiny (and Matt is obsessed with LOTR!).
I am truly, an obsessed puppy mum!
2. Puppy school has been a real eye-opener. To be completely honest I thought it was going to be easy but Gimli is a very unique pup and quite a character! ⁠
Watching Gimli interact with other dogs is fantastic to see, although initially he was scared. At first, he was put at the back of the class, because he was far too distracted by the other pups, and spent his time constantly barking at them. He had a confidence problem and as soon as they came near him, he would run behind me clawing my leg to be picked up and carried.
He was also the noisiest in the class, and the other puppy mums said, 'you can tell when Gimli's arrived'. I'm still proud of him – I mean, who wants an average, boring pup?
Gimli proved everyone wrong by getting his first certificate. He actually got best in the class! Now, I'm a proud, obsessed doggie mum! ⁠
3. Not surprisingly, I love it when it is 'bring you dog to work day.'
Before we got Gimli we knew it would be important for us to be able to take him into the office with us. We asked all our team members if they were happy with it and all of them were very excited to meet him. ⁠
Being able to bring him to the office with us has made our working life a lot easier. Running your own business comes with early starts and late nights in the office so we needed to make sure this suited our dog. Gimli is the perfect size for this and is another thing we took into consideration when choosing a Maltipoo. ⁠
Gimli is actually working as a therapy dog at work too, and our amazing neighbours (who were terrified of all dogs and wouldn't go near them) now have a dog bowl and treats for Gimli in their office, and are knitting him a scarf for the Winter!
Now, Matt and I are obsessed, proud, happy doggy parents!
4 amazing benefits of owning a dog:
1. They help you feel less alone, as they offer unconditional love, and having a fluffy friend to cuddle is also good for your mental health.
2. They are also good for encouraging you to move more, as you need to take your dog for walks.
3. Dogs make you more sociable, because once you have a dog and take them out you quite often meet the same people regularly, who are also walking their dogs, and you begin to chat. Your dog can help you make new friends.
4. Stroking dogs, and the bond created between you and your dog helps to lower blood pressure and improves stress levels