WHAT IS WORLD ALLERGY WEEK?
The first World Allergy Day was celebrated in 2005, but it was then decided that just having one day wasn't enough to achieve all the aims of World Allergy Day. So, in 2011, World Allergy Week was established.
Each year has a theme and for this year it's Anaphylaxis, which many of you who read my blogs will know I suffer from and I'm also an ambassador for the Anaphylaxis Campaign. As the first ever ambassador for MedicAlert, I also encourage people to state when they have anaphylaxis as it could mean the difference between life and death.

If I eat, smell or come into physical contact with an allergen which sets off an anaphylactic response, it can kill me. In fact, on several occasions, it nearly has killed me! I've been in intensive care several times in my life – twice after inhaling my own father's aftershave!
It is so serious that I have to take special care if someone near me is eating something I am allergic to, as allergens like peanuts can be airborne. I have to plan everything I do very carefully because food and drink is so integral to every part of our lives.
Most of us take this for granted and give it little thought but I cannot afford to do that and there's a growing number of people like me around the world. It's almost like a hidden disability.
My food allergies impact directly on why I started my company, Creative Nature. I was finding it hard to get snacks that were safe for me to eat and actually tasted good. With the limited snacks available that were nut, peanut and sesame free, it frustrated me when the few I actually could eat were packed full of sugars and syrups, or tasted like a mouth full of sawdust!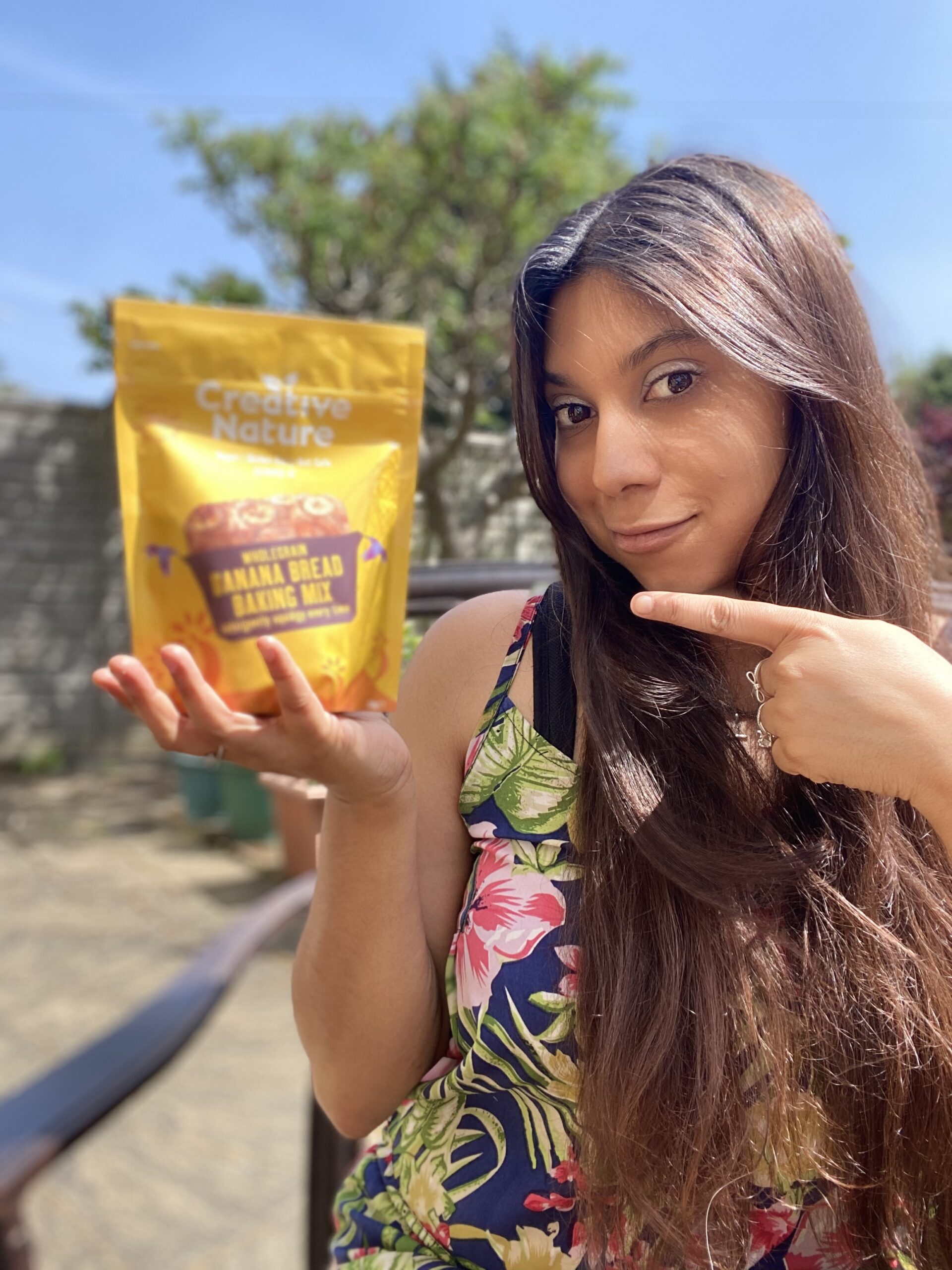 So, I decided to take on the challenge of creating better, more inclusive snacks. Once these were a hit I looked at better baking mixes and chocolatey treats for people to eat, knowing they are completely safe, all of which are free from the top 14 allergens and vegan.
I even have to take care when buying beauty products. If you are allergic to some foods, then you are just as likely to be allergic to the oils and fragrances used in many skin products these days.
I have a nut allergy, therefore I have to ensure the beauty products I use don't contain any nuts, even though I'm not going to eat them, because my allergies are through touch as well. Sometimes you can be caught out because in the ingredients list, they are often listed with their Latin names, and I'm not a Latin scholar! I was recently caught out by a product that I didn't know contained a nut oil, and I reacted very badly to it.
Obviously, my husband Matt understands my condition very well and my team at Creative Nature are also very well informed about allergens. They are careful about what they consume in the office, and around me, even double checking the ingredients lists on my food to make sure I'm safe!
There was one occasion, where I got a reaction whilst in the office and don't know where from. It could have been from a plant or it could have been when I used someone else's computer mouse after they had eaten a food I am allergic to, and neither of us realised. This wasn't anyone else's fault, but it is easy to become complacent, when I need to be wary all the time. For example, in the future I need to make sure no-one else in the office uses my mouse, and I don't use anyone else's. As you can see, living with allergens is not easy!
What is anaphylaxis?
Anaphylaxis is an extreme reaction to venom, insect bites, food or medication. The majority of cases are caused by bee/wasp stings, or food such as nuts. Emergency treatment is required.
Anaphylaxis can affect your airways; restricting your breathing and sometimes resulting in unconsciousness. In fact, a mixture of symptoms can occur, with some people's tongues swelling, to the point they have difficulty swallowing, wheeze, or struggle for breath.
The 14 most common allergens are: celery, cereals containing gluten, crustaceans, eggs, fish, lupin (flour & seeds), milk, molluscs, mustard, nuts, peanuts, sesame seeds, soya, sulphur dioxide/sulphites. These are all the things we don't use in any of our products (our bars contain gluten free oats which contain avenin, an uncommon allergen).

Not everyone who has allergies and food intolerances have anaphylaxis however, but those who do, constantly live in fear.
I don't just have to think about what I eat, but I have to trust when an eatery says their food is allergen free, it actually is. Now, I always check labelling on foods, but sometimes, food companies change their ingredients without saying, and a food that has previously been safe, suddenly, is no longer safe.
World Allergy Week was created to help raise awareness, this year of anaphylaxis. If you have a friend or relative that suffers from this, take the time to learn what it means for them, what could trigger a reaction, and what you should do to help them.
All of my family and friends know, and support me 100% with their care.